Creatives are sharing their job rejection stories and they're inspiring
If these writers, actors and performers get rejected too, then there's nothing to worry about.
Every famous writer, actor and singer has experienced some degree of rejection before they made it big.
Now creatives on Twitter are using the hashtag #ShareYourRejections to prove the hard work that goes into building a career, and to inspire the next generation to pursue their ambitions even when they get knocked back.
Here are 10 of the best stories to encourage dream-chasing.
1. This published author was rejected 41 times.
#shareyourrejections https://t.co/EDUxPvoEVB

— Esmé Weijun Wang • 汪蔚君 (@esmewang) August 15, 2018
2. Lauren Morelli, a writer for Orange Is The New Black, shared her story.
I was rejected from the Warner Brothers TV writers' workshop three years in a row. The next year, I got staffed on Orange is the New Black. #ShareYourRejections

— Lauren Morelli (@lomorelli) August 15, 2018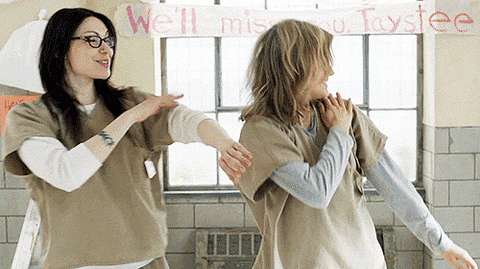 3. This incredible story.
I got fired from a movie theatre I worked at because I skipped a shift to go to an audition. The role I got was in a movie that then played at the same theatre. #ShareYourRejections

— elias toufexis (@EliasToufexis) August 16, 2018
4. Even prolific writers still get rejected.
I've been rejected by PANK, ELLE, Granta, and The Atlantic. More than once. I get rejected all of the time. #ShareYourRejections

— Keah Brown (@Keah_Maria) August 15, 2018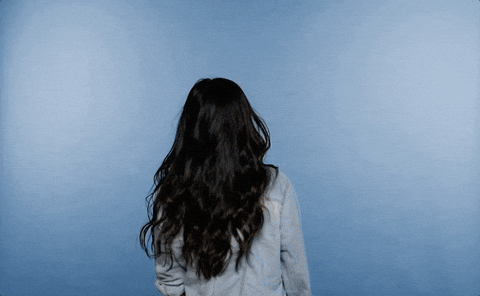 5. This author used her rejections as motivation.
When I first began submitting (look, hardcopy rejections!), I decoupaged all my rejections onto a coffee table in my office as a reminder to keep trying. Eventually, my work found homes in many of these same places. #ShareYourRejections pic.twitter.com/MGp2iKrUX5

— SarahFawn Montgomery (@SF_Montgomery) August 15, 2018
6. Actress Elaine Hendrix was rejected too.
At the beginning of my career a casting director told my manager I'd never do comedy. Now THAT was hilarious. #ShareYourRejections

— Elaine Hendrix (@elaine4animals) August 16, 2018
7. This author went on to become a best-seller.
My fourth book was rejected by the publisher of my previous two books and I cried for a week straight and then I sold it to someone else and it became a NYT Bestseller 🕶 #ShareYourRejections

— jami attenberg (@jamiattenberg) August 15, 2018
8. Writer Savannah Slone keeps working despite her rejections.
Today, I received my 98th rejection of 2018. It was from one of my top 5 fave journals, which always stings (even though it's, of course, expected). That's okay, though. #ShareYourRejections

— Savannah Slone (@sslonewriter) August 15, 2018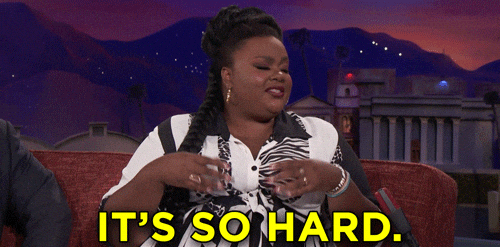 9. This actor has too many rejections to list them all!
#ShareYourRejections? I'm an actor for Christ sake. Have you got three hours? 🤣

— Michael Chiklis (@MichaelChiklis) August 16, 2018
10. This author reminded young writers that rejection isn't personal.
While querying, I once got a rejection that said they, "hated the voice but loved the plot". In the SAME DAY, I got a rejection saying they, "loved the voice but hated the plot.
You guys, publishing is SO SUBJECTIVE. #ShareYourRejections

— Samantha Joyce 🇨🇦✒️🥧🎭 (@SamJoyceBooks) August 16, 2018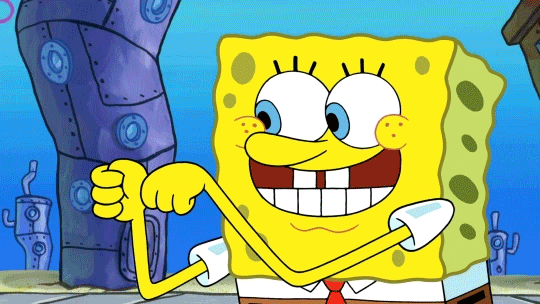 Press Association
!function(d,s,id){var js,fjs=d.getElementsByTagName(s)[0],p=/^http:/.test(d.location)?'http':'https';if(!d.getElementById(id)){js=d.createElement(s);js.id=id;js.src=p+'://platform.twitter.com/widgets.js';fjs.parentNode.insertBefore(js,fjs);}}(document, 'script', 'twitter-wjs');
(function() {
var zergnet = document.createElement('script');
zergnet.type = 'text/javascript'; zergnet.async = true;
zergnet.src = (document.location.protocol == "https:" ? "https:" : "http:") + '//www.zergnet.com/zerg.js?id=46430';
var znscr = document.getElementsByTagName('script')[0];
znscr.parentNode.insertBefore(zergnet, znscr);
})();